Media
Rail 4-sheets, Rail 6-sheets, National Rail
Locations
London Victoria, Charing Cross, Brighton, Hastings, Bexhill,
​
Towner Eastbourne – Art Fund Museum of the Year Award 2020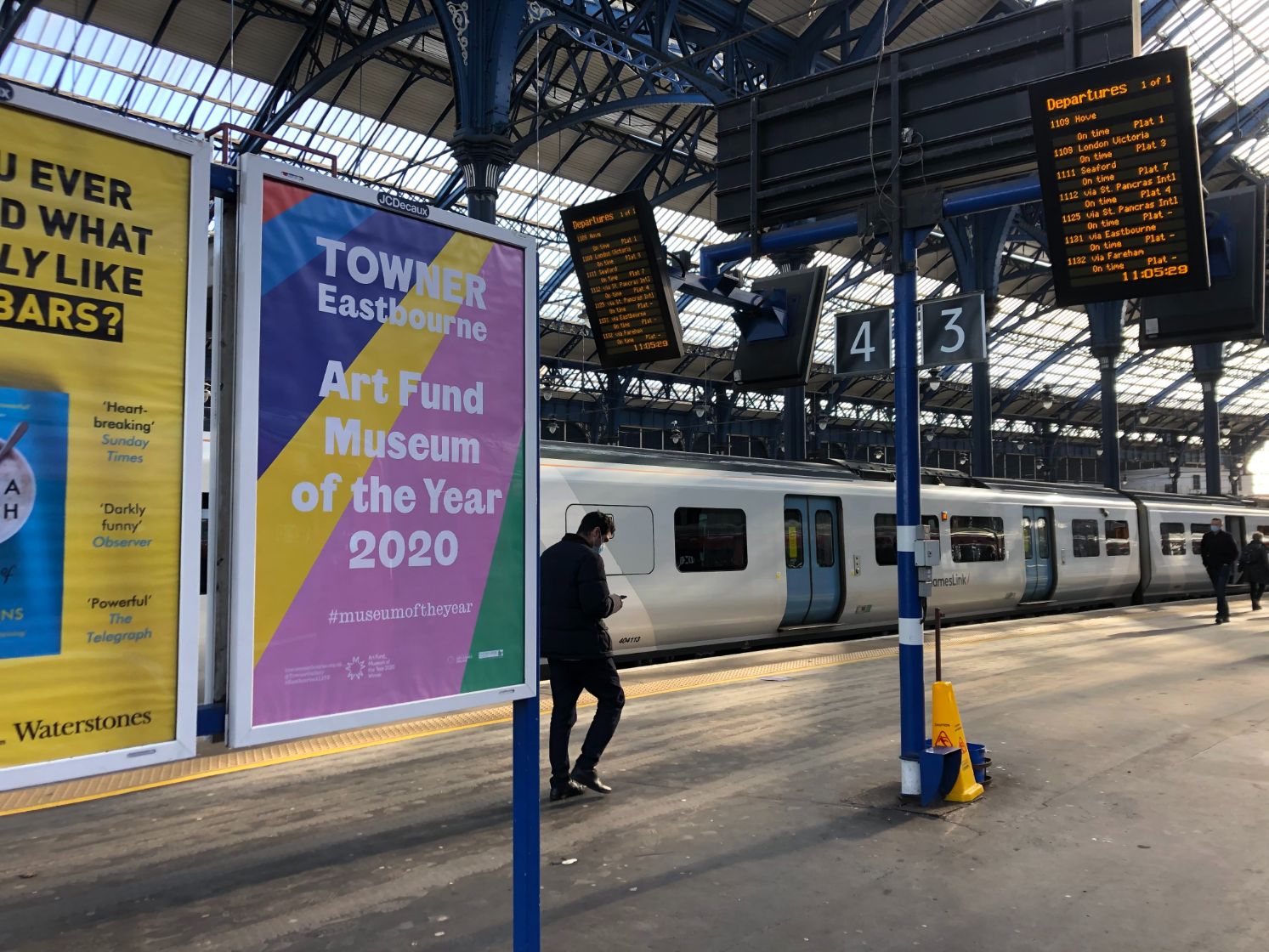 A fantastic achievement for the team at Towner Eastbourne to receive Art Fund of the Year Award 2020!
We were approached by the team to help them spread the word far and wide and truly celebrate the achievement. We selected a mix of National Rail media covering commuter stations with direct rail links into London and Eastbourne itself.
The creative for the campaign was super effective and ensured maximum visibility and reach in crowded commuter environments.
For more info on Towner Eastbourne and to keep up with their exhibitions and events head to their website...